About us
Marc Maison offers the biggest choice of french mantels in marble. Wide choice of architectural elements. We organize the delivery worldwide.
---
Marc Maison, antique dealer's life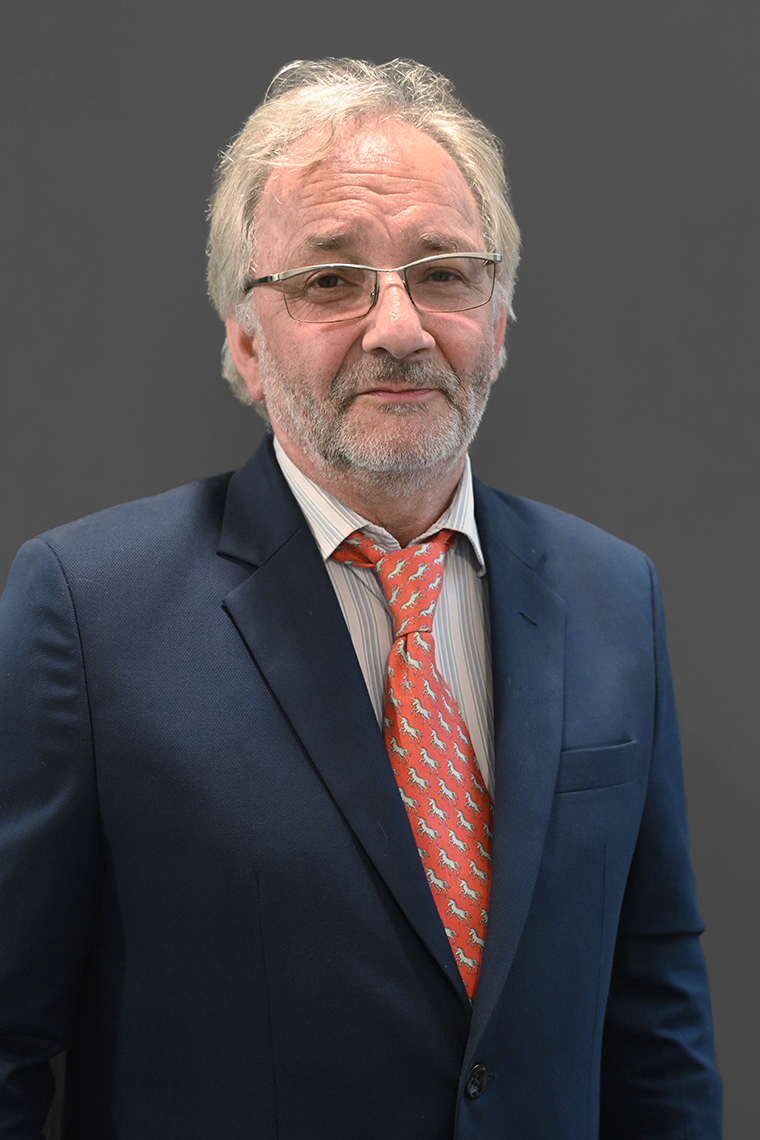 Born in 1961, Marc Maison has been in the antiquarian profession since 1979. Rapidly he specialized in monumental architectural elements. Loving challenges and stimulated by the pleasure of excelling, Marc Maison was unaffected by the technical constraints of these rare pieces in unusual sizes. Thus in 2005, he acquired the Fontaine de Tourny in Bordeaux, the very one which sits in front of the Parliament of Quebec today. It is a lead fountain coming from the first decoration of the gardens of the Versailles Castle that he found again and sold back to the castle in 2009.
Fireplaces, fountains, wood panels, antique garden furniture, stained glass, fireplace plaques, trumeaus, Marc Maison was interested in the most majestic decor.
Today, Marc Maison employees more than a dozen workers in its 1500m2 showroom and store in Saint-Ouen specifically dedicated to fireplaces.
---

Expert auprès de la Chambre Nationale des Experts Spécialisés en Objets d"art et de Collection (CNES)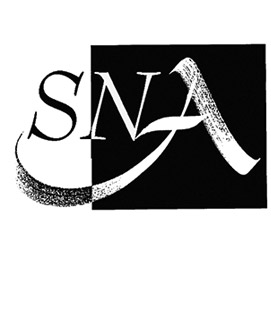 Expert auprès du Syndicat National des Antiquaires(SNA)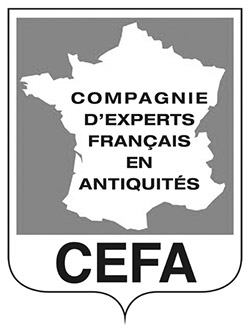 Expert auprès de la Compagnie des Experts Français en Antiquités (CEFA)
Working with us
Browsing through our website
All our stock is in Saint Ouen and on our website, where you will find a number of photographs for each item, with detailed pictures showing the quality of the materials and craftsmanship, but also any damage from age or use. Please read carefully the section concerning restoration and condition.
If you are interested in a product, just note down the reference number and send us an email with your questions at contact@marcmaison.com or call us at our gallery +33.1.42.25.12.79.
About our prices
Our prices are the same for everyone all over the world. For individuals who are seeking to bring quality, a sense of history and charm to their home, we offer our assistance in choosing the best for their particular needs and the assurance of their goods being easily and safely shipped home. There are no hidden increases, no last minute additions to our prices.
For professionals – architects, designers, decorators, landscape designer, antique dealers – we offer a real partnership and a "to the trade" 12% discount through our "Onyx Club".
Don't hesitate to inquire about it (read more here).
Once we have reached a deal and established the full price including shipping, we will ask you to send your payment by money transfer directly to our bank account. As soon as our bank confirms the transfer has been successfully completed, we will immediately send you an invoice confirming the goods are now your property and will ship the items to the destination you have requested. We will be in contact with you until we are fully assured you have received your purchases.
Delivery and Shipping
Shipment worldwide
Our company arranges for shipment worldwide
Our shipper now has a door to door service including the customs clearance and the delivery to the final destination. Our inventory is in France. Please ask for a quote at contact@marcmaison.com or call us in France +33.1.42.25.25.12.79 or +33.6.60.62.61.90 with the reference of the item selected and the zip Code. If you prefer, you can arrange for shipment and packaging yourself.
Costs
Costs included
doneHandling in France
doneCustoms export documents
doneSea freight to the port,
doneUnloading of the container,
donePacking into full wooden crates
doneStorage for 8 days in the shipper's warehouses
doneExport administration costs including B/ L, which Marc Maison has to pass onto French customs, amount to some $200 per shipment.
Costs not included
Import taxes and customs clearance that need to be factored into each shipment arriving in the United States are as follows:
keyboard_arrow_rightMerchandise Processing Fee (MPF) is 0.21% of imported value, subject to a minimum of $25 and a maximum of $485.
keyboard_arrow_rightHarbor maintenance fee (HMF) amounts to between 0.1% and 0.2% of the invoice amount.
keyboard_arrow_rightStorage over 8 days in the shipper's warehouse (not for Fedex quote).
keyboard_arrow_rightDelivery from the port to the final destination (included in the Fedex quote).
 
informations
Note: All items over 100 years old are considered to be antiques which are exempt from US import taxes. Goods deemed to be works of art and unique, together with goods made largely of wood and metal, are also exempt from import taxes.
Export documents and legislation regarding the shipping of antiques
---
We try to make our best to facilitate the export documents.
---
Certificate for Exportation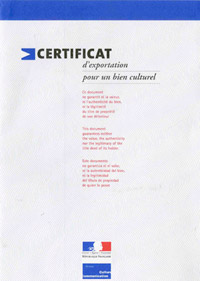 For all the merchandise that requires it: we have all the export certificates done in advance ( As it takes 2-3 months).
In France, what is called "cultural goods" more than 100 years old requires this document to go out of the country. It is delivered by Ministère de la Culture. These cultural goods are « elements and fragments of decoration from buildings, civil or religious more than 100 years of age, regardless of the value ». It is therefore fireplaces panelled rooms, boiseries, doors and architectural antiques.
The deadline for obtaining this document requires between 6 and 12 weeks.
Export documents.
In case of export to countries of the European Union : the Certificate of Exportation is the only document necessary.
In case of export to a country outside the European Union: The Certificate of Exportation is required plus a Licence of Exportation.
The deadline is very short (3-4 days) and will no delyed the shipping.
At Marc Maison, we are doing these documents complimentary for our clients.
Summary
Objects which is
Less

than 100 years old
| Destination | Certificat of exportation | Licence of exportation |
| --- | --- | --- |
| forwardEverywhere | clear | clear |
Object which is
More

than 100 years old
| Destination | Certificat of exportation | Licence of exportation |
| --- | --- | --- |
| forwardFrance | clear | clear |
| forwardEuropean Union | done | clear |
| forwardWorld | done | done |
Questions
Please contact us for any questions regarding shipping or documents for exportation :