Style Napoleon III / Ref.13300
Gaston de PONTALBA - Series of eight composite capitals and bases for pilasters in gilt bronze 1853
Dimensions:
Width: 25'' ⅝ 65cm
Height: 14'' ⅝ 37cm
Depth: 6'' ¾ 17cm
Origin:
France, 19th century
Status:
Good condition
This series of eight composite capitals and bases for pilasters wxas made of gilt bronze by Gaston de Pontalba in 1853, as indicates the signature on one of the capitals. They very likely come from one of the Salons of the actual United States embassy in France, then called hôtel de Pontalba, built by Gaston de Pontalba's mother, the Baroness Micaela Almonester de Pontalba (1795-1874) between 1842 and 1855.
Daughter of a Spanish notary who won a fortune in the property speculations in Louisiana, she married her cousin Célestin Delfau de Pontalba when she was sixteen years old. Even though it was not a happy marriage, three sons were born: Célestin (1815-1895), Alfred (1817-1897) and Gaston (1821-1875), the maker of our capitals and bases. In 1836, she obtains a judiciary separation but not the divorce. Shes decides to settle in Paris and buys the previous hôtel d'Aguesseau on the 41 rue du Faubourg Saint-Honoré which she makes destroy and rebuilt by Visconti. In 1848, she returns to New Orleans with two of her sons Alfred and Gaston to supervise the construction of two of her buildings on the place d'Armes (today Jackson Square). She comes back to Paris in 1851 to take care of her husband after she learned the decline of his health, shes dies there twenty-three years later in 1874.
In 1876, the hôtel Pontalba was sold to Edmond de Rothschild who rent it to the United States embassy before the government bought it after the World War II to be the residence of its ambassador. Of the original hôtel Pontalba original, only remains today the front door and the external plan.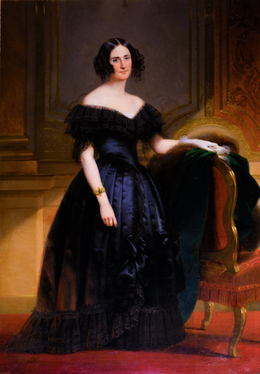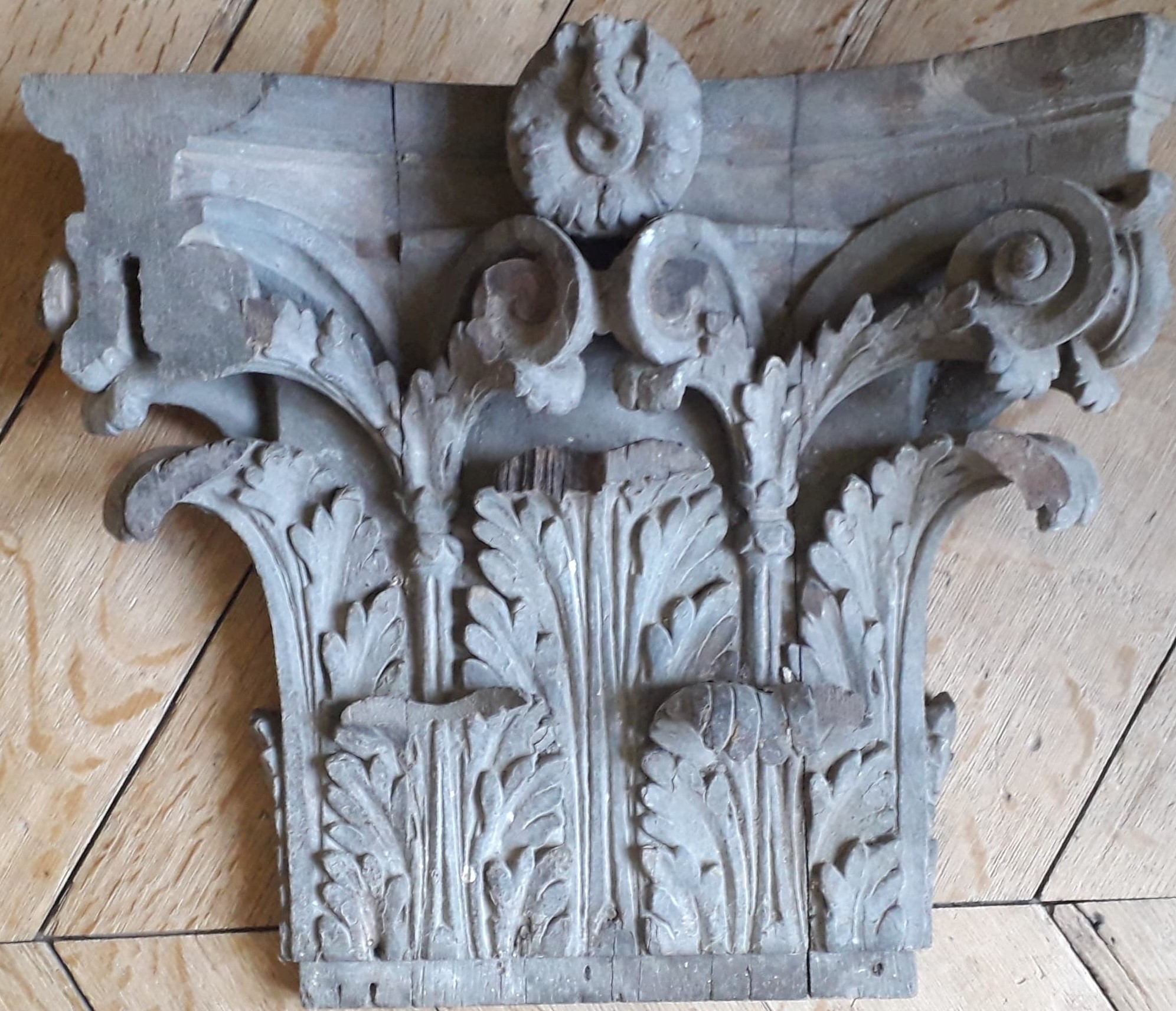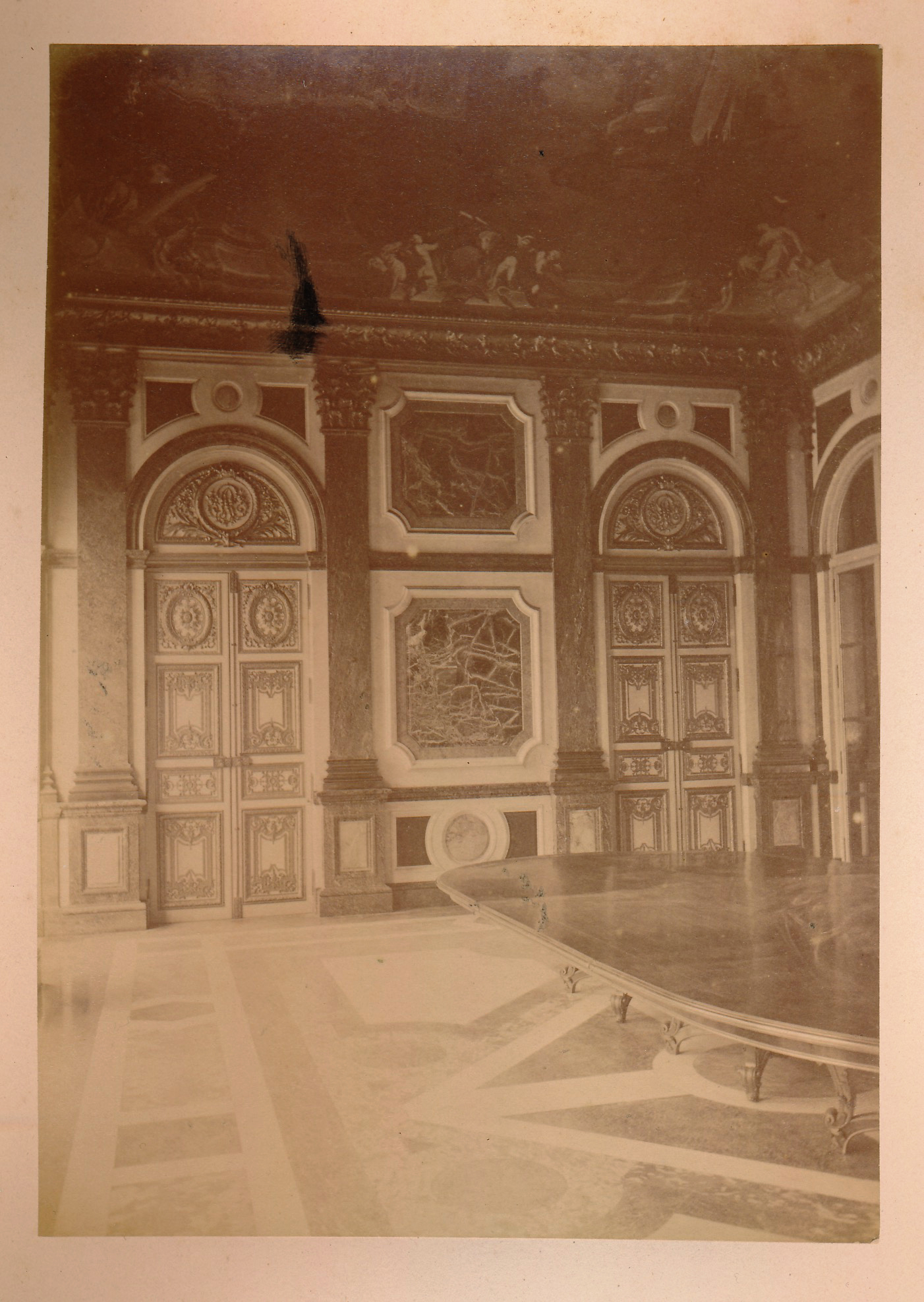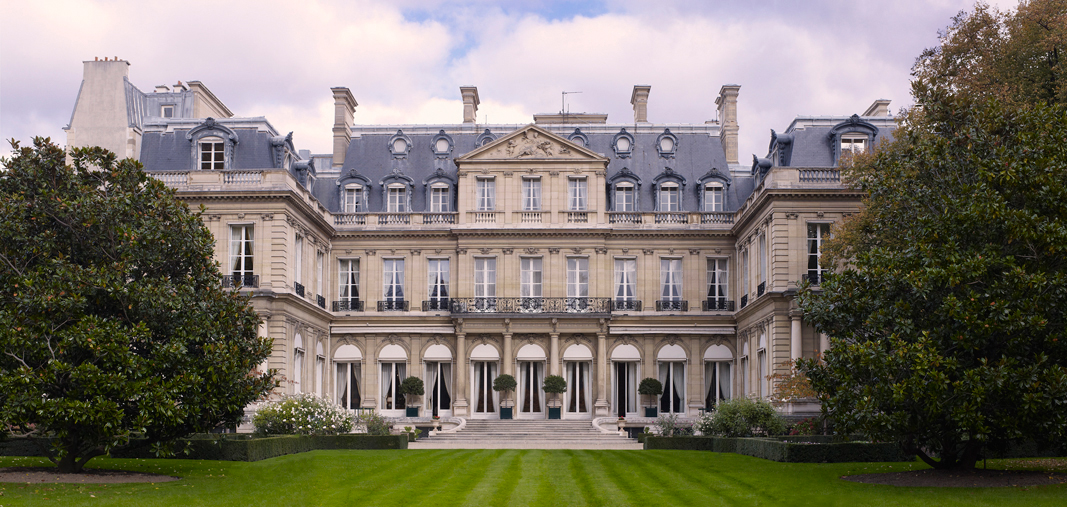 Gaston de Pontalba (1828-1875), third son of the de Pontalba couple, was a well-known in New Orleans draughtsman, a painter and a carver. He stayed there with his mother and made 120 drawings and watercolors of the city and the nearby regions. Very insightful, these drawings are an exceptional documentation for the region and its architectural history. Gaston's drawings also capture the family trip from France, the places where they lives, the plantations they visited and the summers vacations. When they return to France in 1851, Gaston kept drawing and carving works of art. Thus, it can be possible that he could have wanted to be a part of the construction's building that her mother was supervising by creating the capitals and bases for pilaster that we are presenting here. Excellent carver, his talent and works are not really known today.